Looking for a Real Estate Agent who puts you first?
If you're planning to buy or sell a home, you want the process to go successfully. If you're selling, success means getting your property sold quickly and for the highest price possible. If you're buying, it means finding your next dream home and getting into it, affordably. On top of that, if you're like most of my satisfied customers, you also want everything to go smoothly, with as little stress as possible.
How can you ensure all that happens? By working with a real estate agent who truly puts you first.
I'm proud to be the real estate agent of choice for those who want a great experience buying or selling a home. My "clients-first" approach means that you'll be working with a professional who listens to you, provides expert advice, and works hard on your behalf.
The Expert by Your Side
When you're selling: My track record of success means I know how to showcase your house effectively, market and promote it so that it attracts qualified buyers and get it SOLD for the highest price. Throughout the process, I'm with you every step of the way, making sure your questions are answered, all the details are handled expertly, and the entire experience is a positive one.
When you're buying: My expertise in the local market means I can introduce you to homes that meet your criteria – and notify you immediately of brand new listings. I can advise you on what to look for when viewing a home, so you don't make a catastrophic mistake, and I can arm you with in-depth details on every property you see. When you find a home you fall in love with, I know how to negotiate effectively so you get that property, at the best possible price. In fact, nothing pleases me more than saying, "The home is yours."
The Right Real Estate Agent for You
Whether you're buying or selling, it's ultimately about realizing a dream. I understand how much the decision will mean to you. In fact, that's one of the reasons I became a real estate agent – to help people buy or sell a home, while making the process easy and trouble-free. Clients often tell me how much they appreciate my expertise, my willingness to be there with them every step of the way, and my determination to get them the best deal. They also tell me I'm friendly and a pleasure to work with – which is quite a compliment!
Next Steps
If you're looking for a real estate agent, it's important that you find someone who is a good fit for you. So let's talk. Whether you're selling or buying, I'd like to learn more about you and your needs and goals. You can count on me to "tell it like it is" and give you a realistic picture of what is possible.
Contact me to get in touch.
As a real estate agent who puts clients first, I look forward to hearing from you.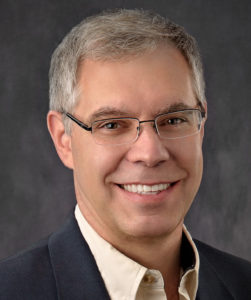 Ron Thomas
RE/MAX Of Naperville – Real Estate & Residential Investment Specialist
1200 Iroquois Ave
Naperville IL. 60563
(630)420-1177 Direct
Born in Chicago, Illinois.
Grew up in Calumet City & then attended College at Northern Illinois University in Dekalb where he met his wife.
Currently lives in Oswego with his wife Kristen, and their daughter (Emily) and son (Evan).
In High School he worked as a clerk at an A&P Grocery Store (remember them?).  After High School he went on to attend Northern Illinois University in Dekalb, IL. and after graduating accepted a job in management with Walgreens Drug Store.
He became licensed to sell real estate the fall of 1988.
Became a Full-Time Realtor in November 1988 for Century 21 Clark & Holm, Inc.
Was named "Rookie of the Year" his first full year selling homes.
Earned the Centurion Sales award several consecutive years while at Century 21.
Went on to head-up a pilot agent training program for agents new to real estate within his company.
Joined RE/MAX in June of 1993, and continues to excel as a Top Producer.
RE/MAX 100% Club
RE/MAX Hall of Fame
RE/MAX Lifetime Achievement
ABR® Accredited Buyer Representative
CDPE® Certified Distressed Property Expert certification since 2009 to Present
Member Of the Prime Relocation (Prime-Relo) group 1999-2009
Hearing Panel Chairman & Board Panel Member for the Professional Standards Committee at the Mainstreet Organization Of Realtors (One of the largest in the country) 2010 to Present
Certified Residential Real Estate Investment Advisor 2012 – Ownamerica Investment Certification Network®
Ron is most proud of his repeat clients, and personal referrals from past clients
Ron has considerable new construction knowledge & works extensively with builders, both in the marketing of their properties, and in the representation of buyer's purchasing from builders.
Ron serves the entire western suburbs in both residential & residential investment property analysis.
Ron loves what he does which is good. It's not work if it's your hobby too!